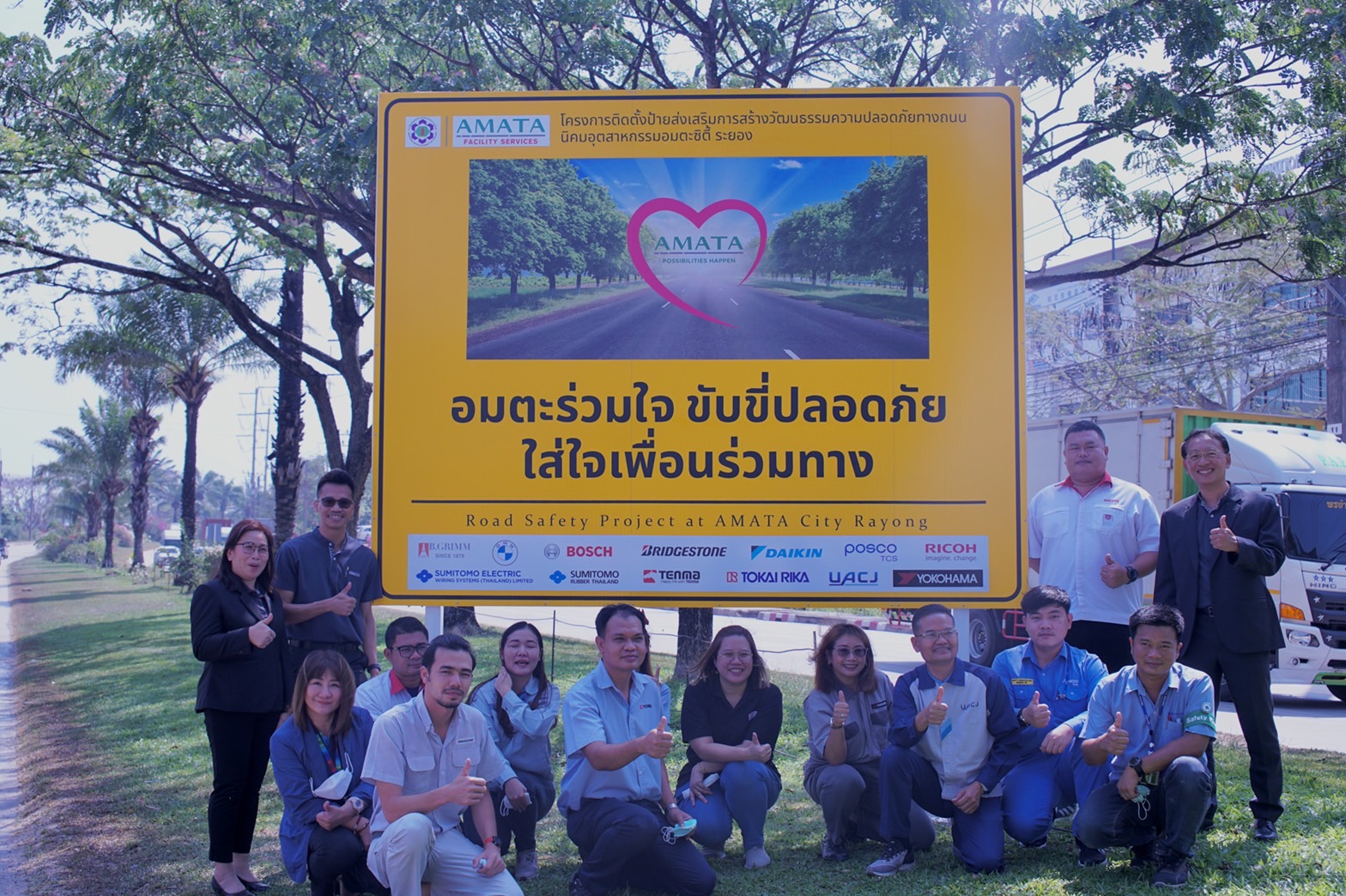 Today (22/2/23)
The Road Safety Culture Project Amata City Rayong, Khun Aukkares Choochouy, Managing Director of Amata Facility Services Co., Ltd., presided over this event, which aim to encourage the signage installation and promote road safety culture in industrial estate.

The objective of the slogan award contest is to emphasize the road safety culture and raise attitudes, value and belief of road safety awareness. More significantly, this gathering event created a safety network between Amata and the representatives of 13 entrepreneurs.

The chosen slogans will be installing more than 40 road safety culture signage and this activity will be continued throughout the end of 2023.