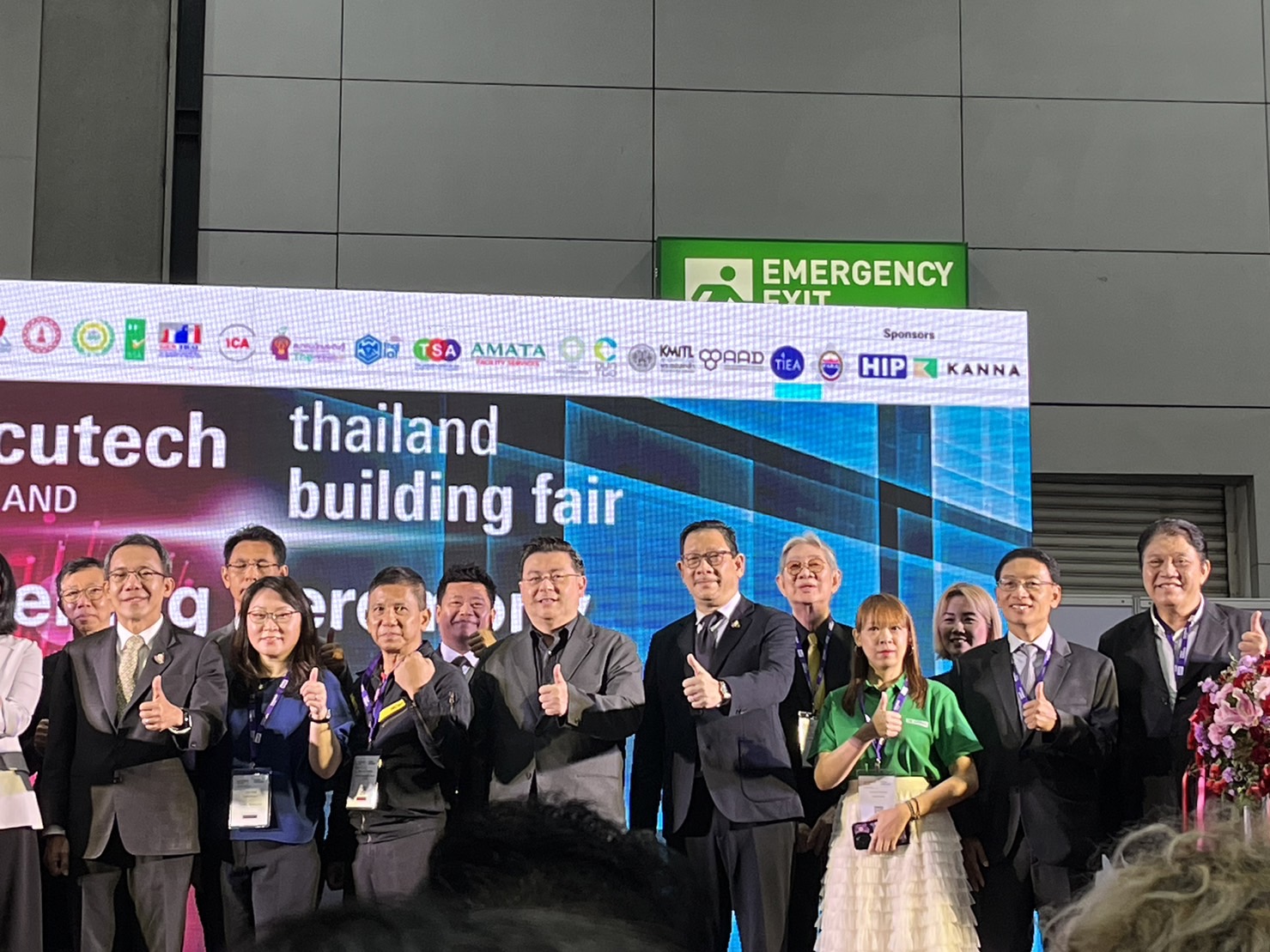 November 01, 2023 – Amata Facility Services representative,Mr. Aukkares Choochouy, managing director proudly joined the prestigious opening ceremony of Secutech Thailand 2023 and Thailand Building Fair 2023. These two internationally acclaimed exhibitions serve as the epicenter of innovation in the fields of building construction, security systems, safety, and cybersecurity. To captivate the preview of the future of work and living through cutting-edge building technologies.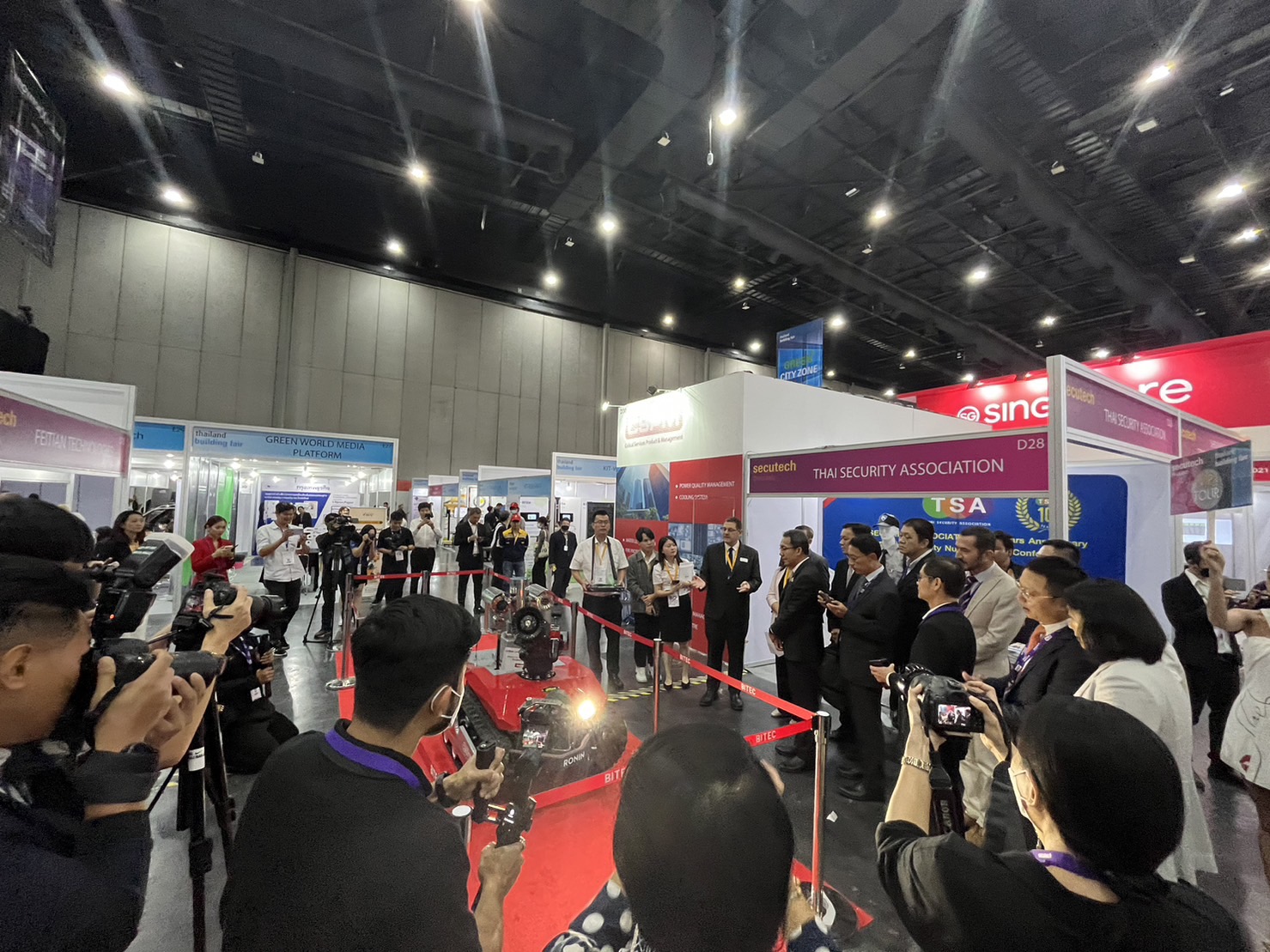 .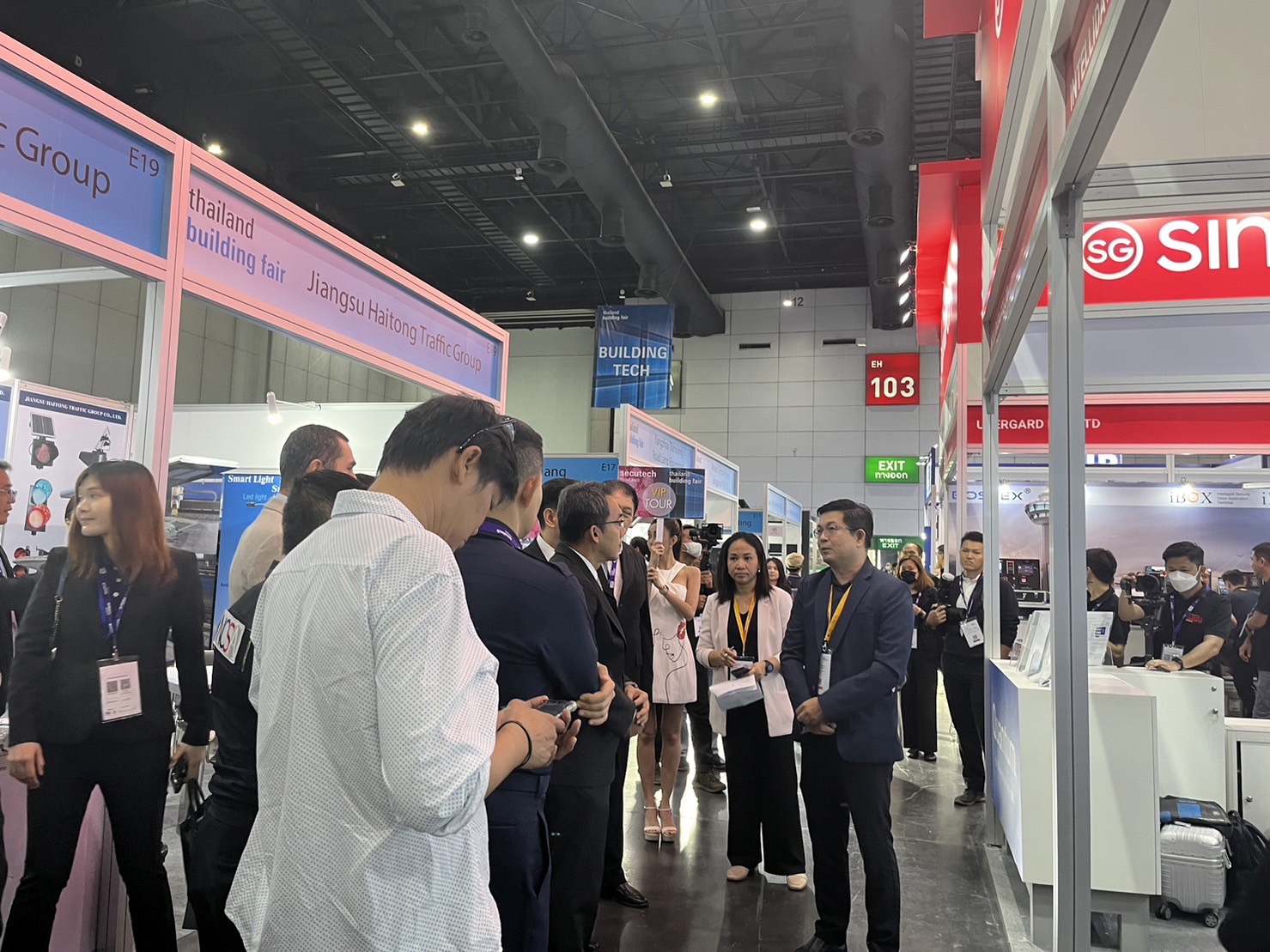 As a key figure in facility management, Mr. Aukkares Choochouy, Managing Director of Amata Facility Services, graced the event with his expertise and vision. His presence underscored the commitment to progress and the exchange of invaluable insights within the industry.
.
The primary mission of Secutech Thailand 2023 and Thailand Building Fair 2023 is to establish a platform for fruitful business negotiations, knowledge exchange, and the discovery of the latest technologies, products, and services that are poised to redefine the industry. These events promise to be a wellspring of transformative ideas and opportunities.
.
Adding to the excitement is InnovatorX 2023, an integral part of the exhibition that hosts a comprehensive program of seminars, Mr. Tossapol Meejaiboon, Business Strategy Manager of Amata Facility Services Limited, had the privilege of serving as a guest speaker at InnovatorX 2023. He delivered his insights on the "New Era Industrial Development Trends for 2024," focusing on the development direction of industries in the Amata City region. His presentation revolved around the concept of "Power Engagement," emphasizing the company's core philosophy of "ALL WIN," which Amata has steadfastly adhered to throughout its business journey.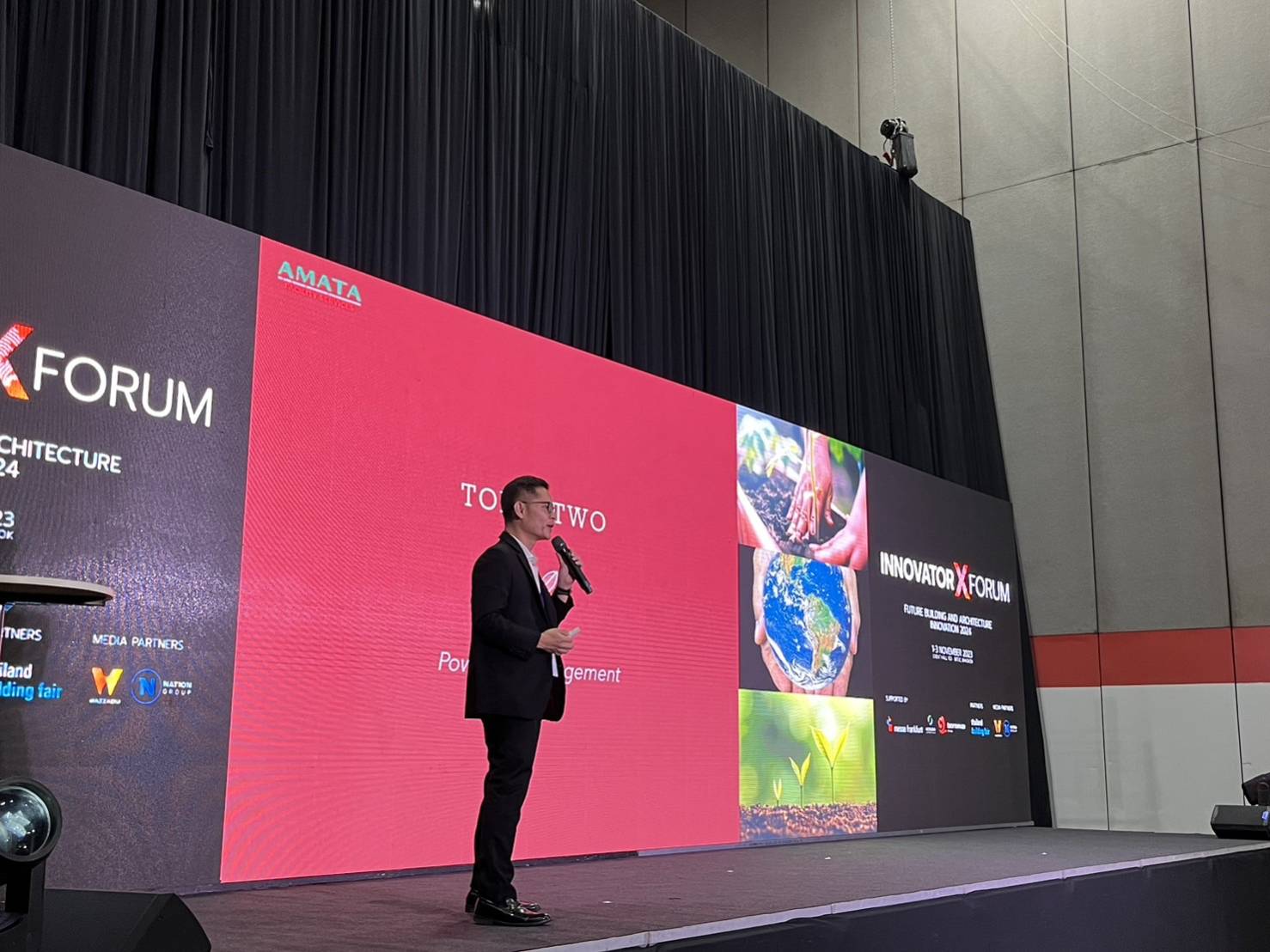 .
The application of this philosophy serves to highlight Amata's potential in fostering the development of an industrial smart city that aims to be a vital manufacturing hub for Thailand. The focus remains on driving business excellence towards sustainability.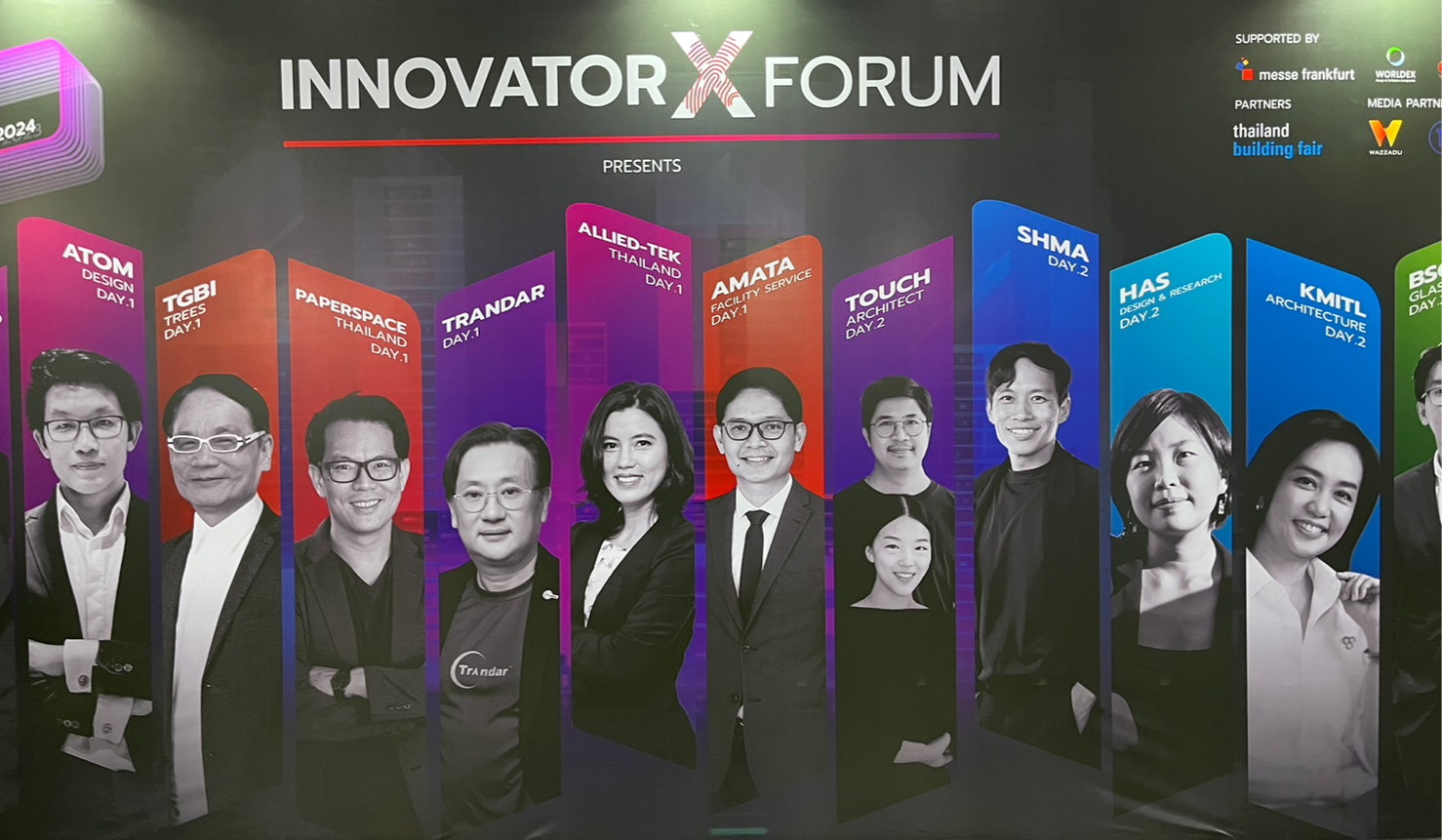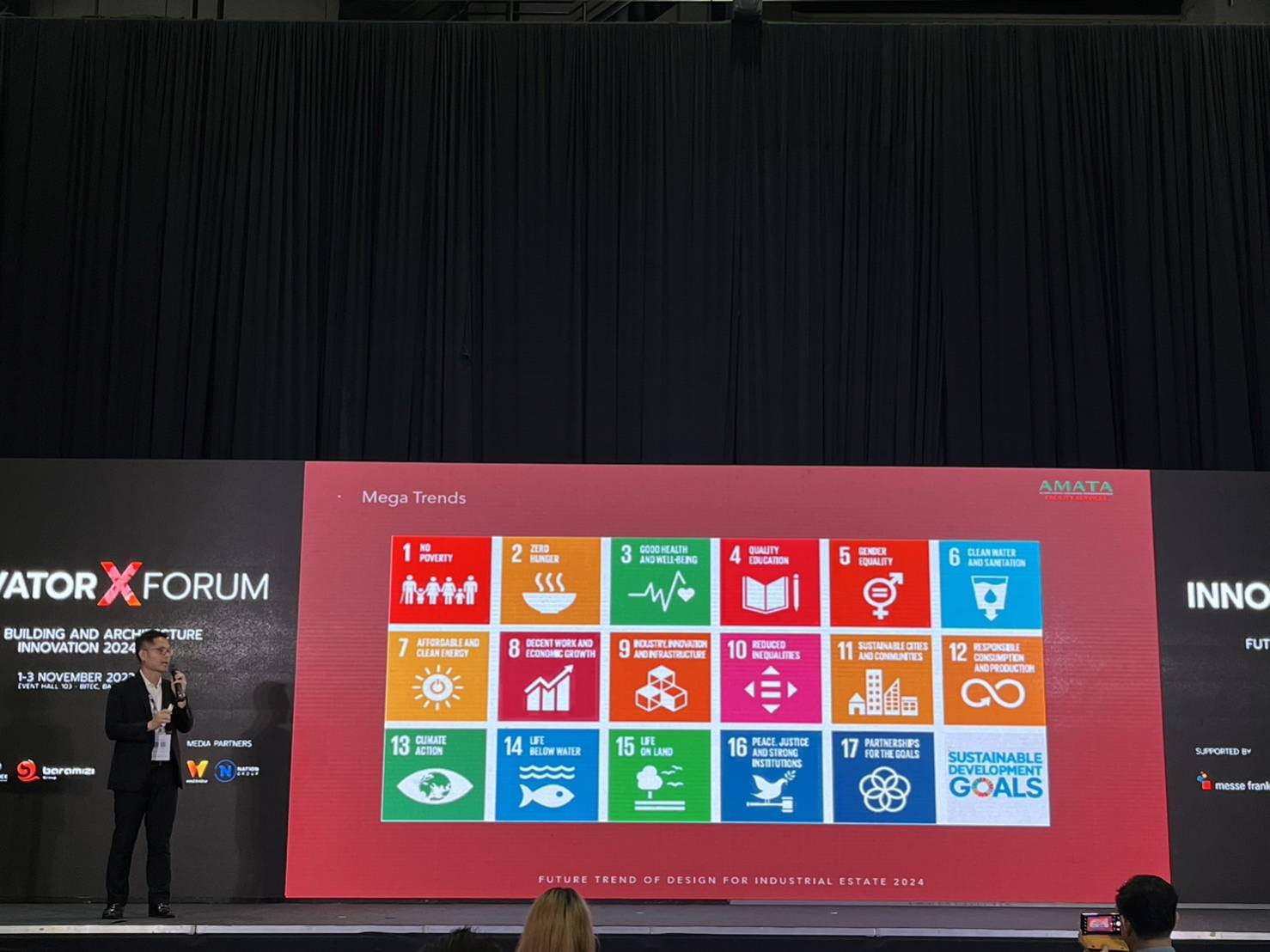 .
Together, these events present an unmissable opportunity for attendees to position themselves at the forefront of industry advancements, harness the power of innovation, and explore solutions that will reshape the landscape of building construction, security, and the seamless integration of technology into our daily lives.