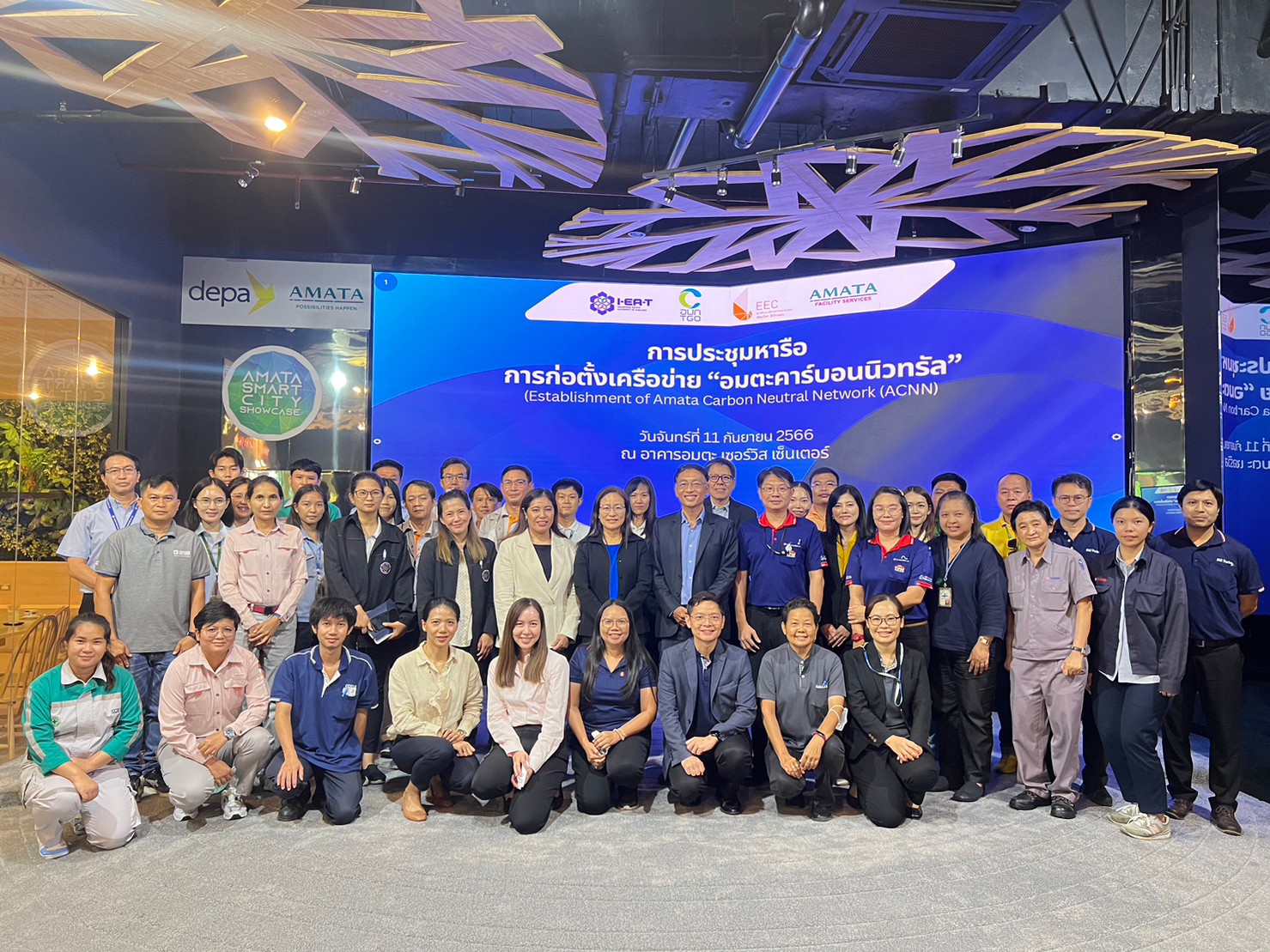 Today (11/09/2023)

Industrial Estate Authority of Thailand (IEAT), in collaboration with Amata Facility Services Company Limited (AFS), taking proactive steps to establish the Amata Carbon Neutral Network (ACNN) in alignment with organization's sustainable development goals accordance with United Nations (UNSDGs) to drive towards Carbon Neutrality and ultimately, Net Zero emissions.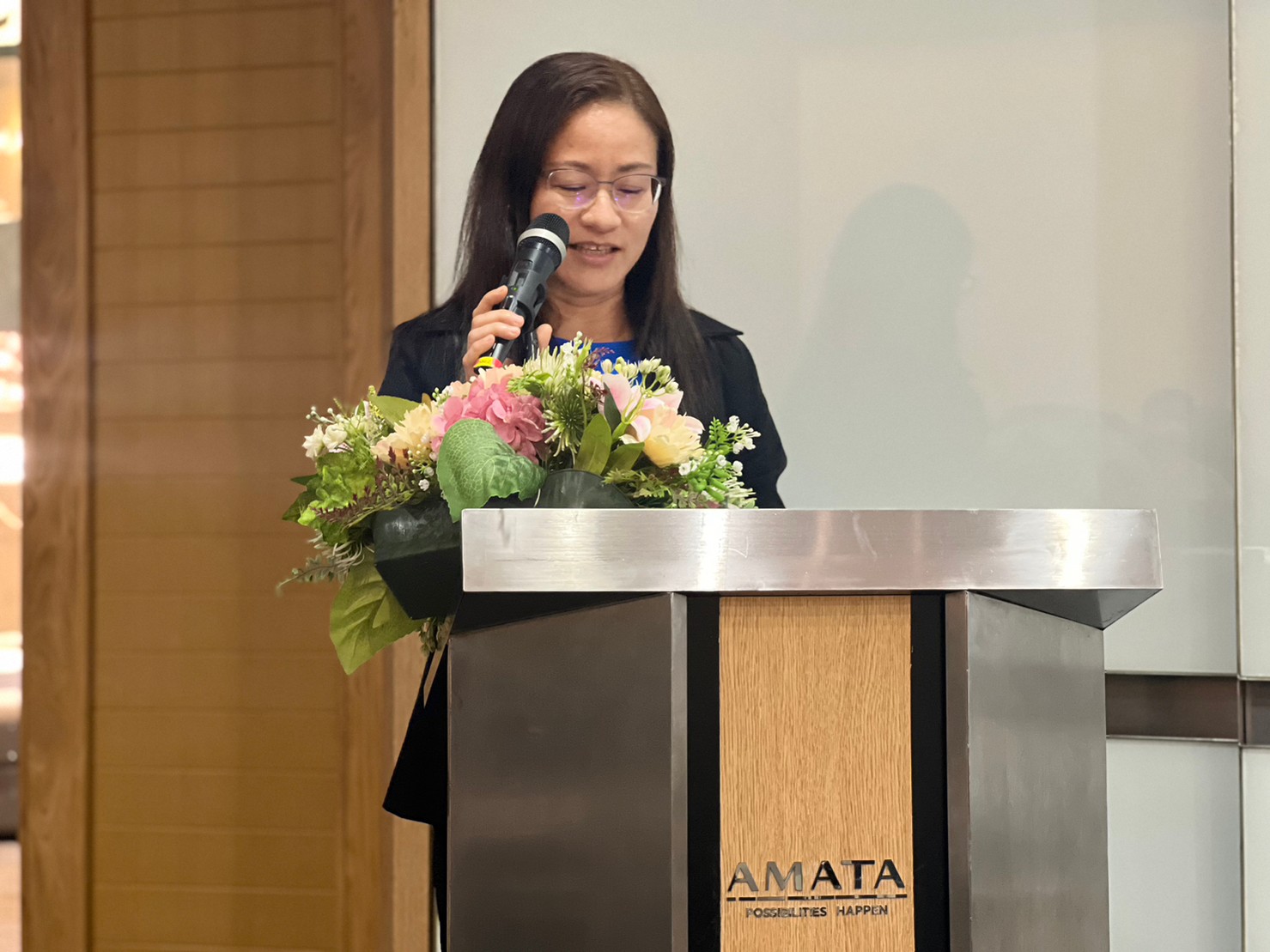 Ms. Witchuda Seemakachorn, the Director of Amata City Chonburi Industrial Estate provide the speech.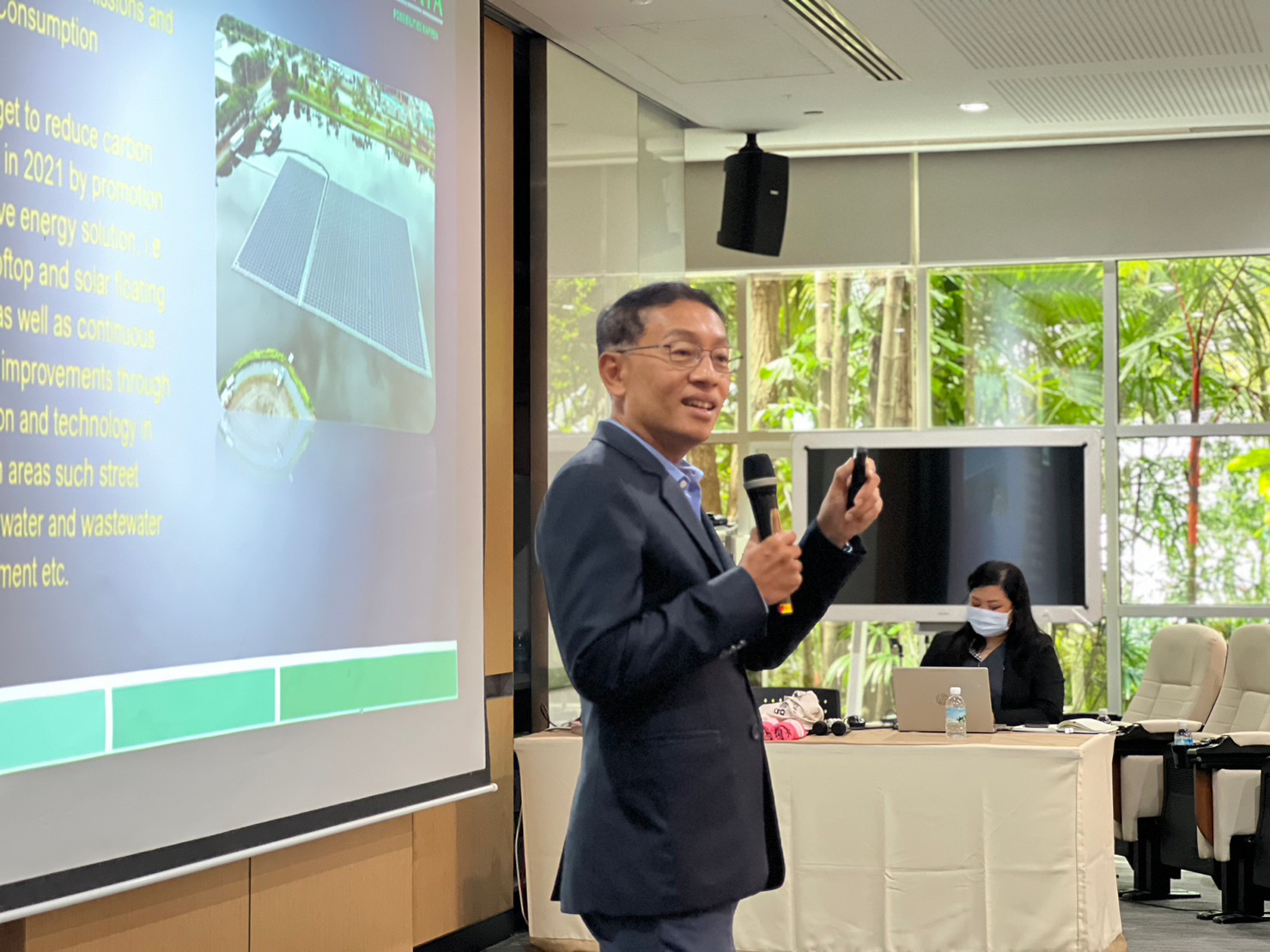 Mr.Aukkares Choochouy, Managing Director of Amata Facilities Services Company Limited.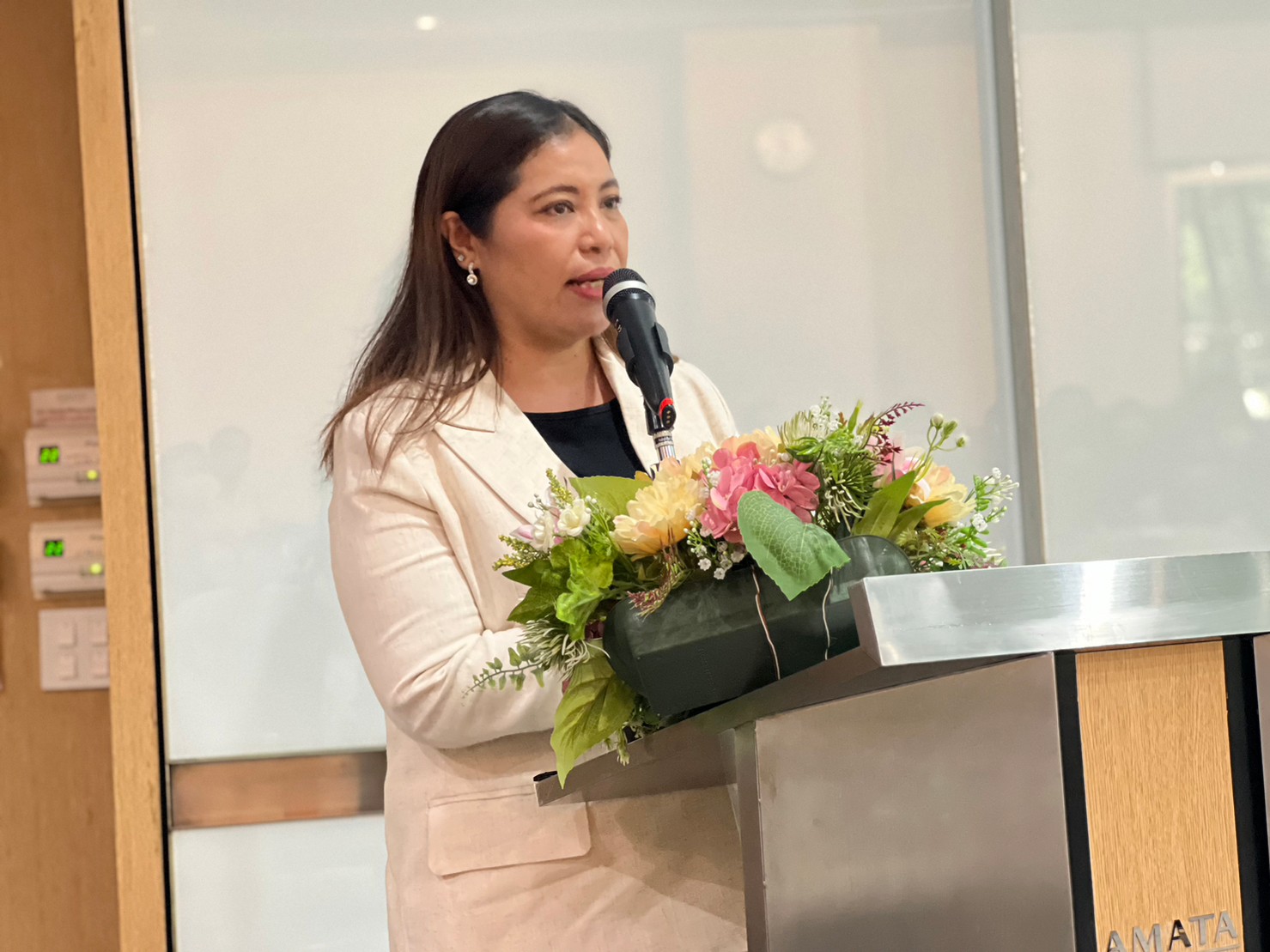 Ms. Anothai Sangthong, Director of Communication and Carbon Credit Registry Office (Thailand Greenhouse gas management organization), shared valuable insights and knowledge.

This collaborative effort underscores the commitment of Amata City Chonburi Industrial Estate and AFS towards carbon neutrality and Net Zero emissions. The event marked a significant step in new journey, guided by the principles of sustainability and environmental responsibility with 55 participants from 20 organizations in Amata City Chonburi.