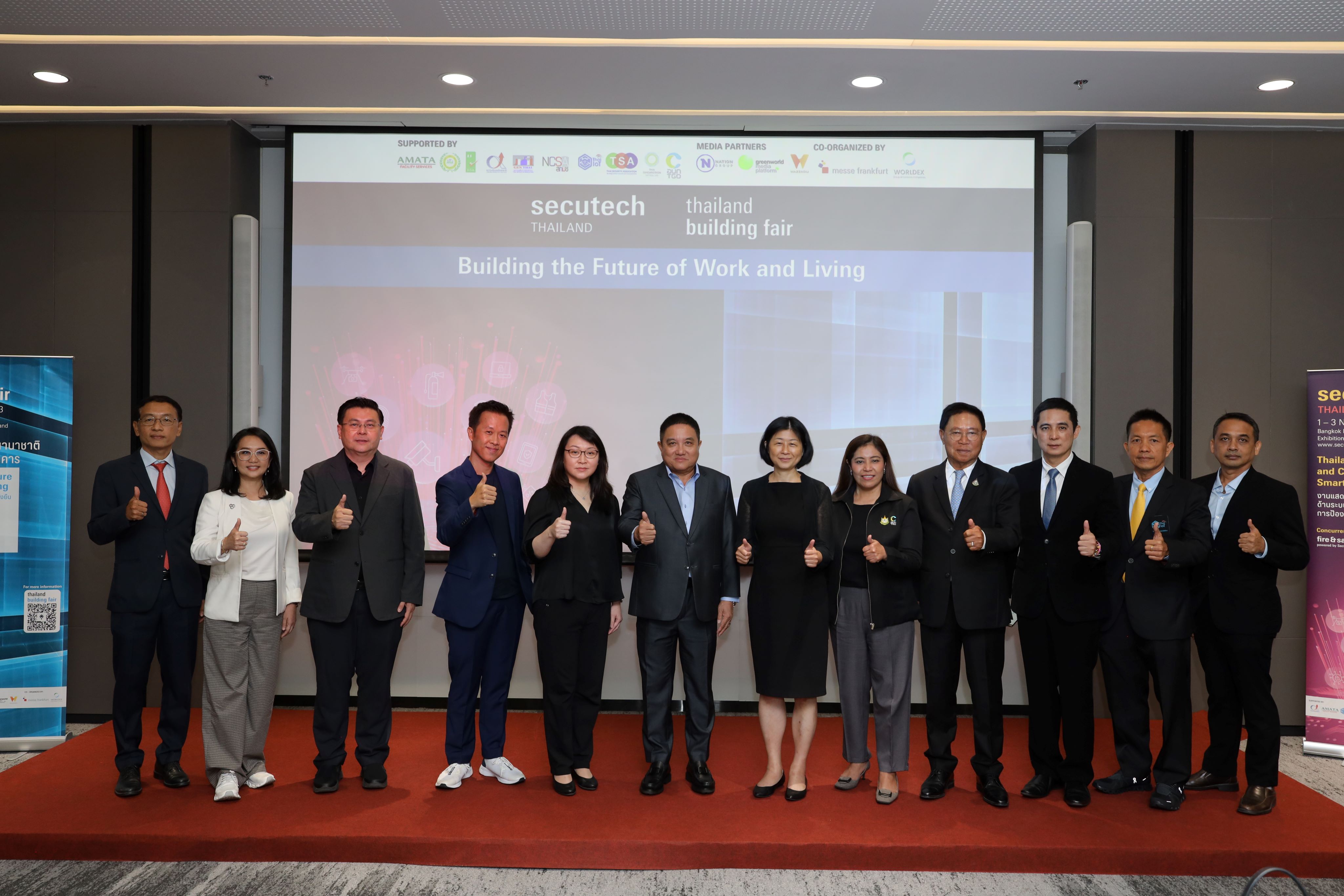 Today (July 11, 2023) Mr. Aukkares Choochouy, Managing Director of Amata Facility Services Company Limited, participated in the press conference for Thailand Building Fair 2023 and Secutech Thailand 2023. These extensive international shows include a wide range of goods and services in the construction and security systems technology industries. InnovatorX 2023, a forum for thought leaders in Building & Technology and Total Security Solutions, will also be featured at the event, bringing together specialists from both local and foreign backgrounds. This is the largest event of its sort to be hosted in Thailand for the first time, and it will be held from November 1 to November 3, 2023, in Hall EH103, BITEC (Bangkok International Trade and Exhibition Centre) in Bangna.

Thailand Building Fair 2023, held under the theme "Building the Future of Work and Living," is an all-encompassing international exhibition showcasing innovations in the building industry for sustainable workplaces and living environments. It is held in conjunction with Secutech Thailand 2023, which follows the theme "Fire & Safety, Smart Living, and Total Security Solutions." This exhibition focuses on displaying international technologies and solutions related to security systems, fire prevention, smart living, and cybersecurity. The event aims to provide a platform for business negotiations, knowledge exchange, and the selection of technologies, products, and related services to benefit participants and product developers. It also serves as an opportunity for businesses to stay updated on the latest market trends and industry developments, build business connections, explore new markets and expand sales in the ASEAN region. One key highlight of the event is InnovatorX, a platform featuring expert innovators in Building & Technology and Total Security Solutions, with a diverse lineup of both domestic and international experts, making it the largest of its kind held for the first time in Thailand.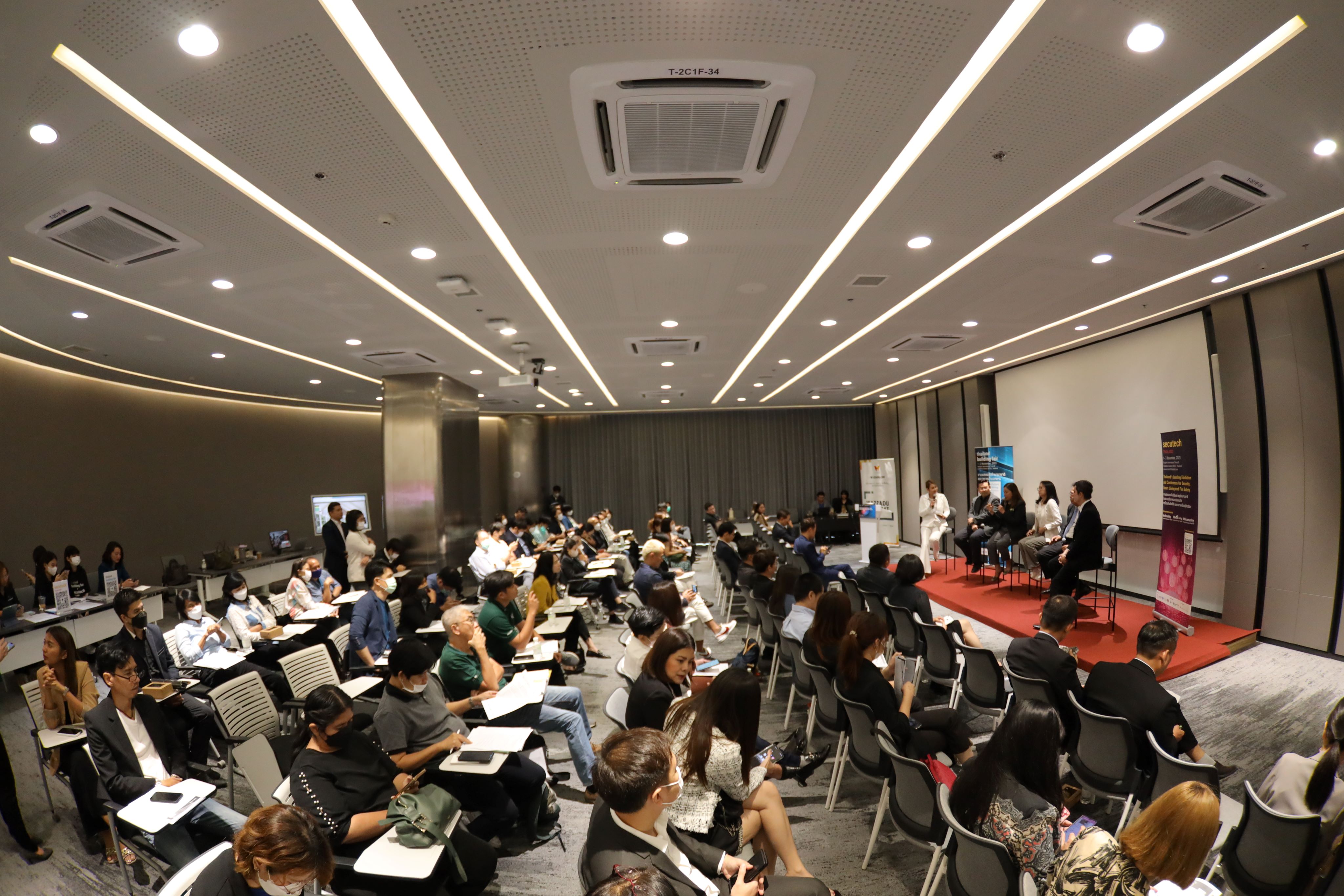 Key elements of the event's events and displays will include:

1. Innovative materials in several categories.

2. Future-oriented building system technologies to improve living quality.

3. Development of new design approaches to achieve Net Zero and Low Carbon.

4. All-encompassing security solutions.

5. Cyber Security Forum, covering cybersecurity risks and their consequences, as well as other relevant issues.

6. InnovatorX event, which features both local and international professional innovators in Building & Technology and Total Security Solutions.

InnovatorX event, which focuses on Building & Technology and Total Security Solutions, includes interesting themes and information over the course of three days. The following are the important highlights on each day:

Day 1: Green Building & Green City Design, with topics like Material Science, Resilience, Waste, Circular Economy, and Solar Energy.

Day 2: Intelligence Building Design and Technology, with enthralling features like AI, IoT, Secure Technology, Fire Safety, Lift Technology, Digital Technology, and Cyber Technology.

Day 3: Climate Tech and Hero Technologies for Net Zero Buildings, delving into fascinating topics such as Carbon Capture, Carbon Footprint, Low Carbon Materials, and Bio Science Materials.