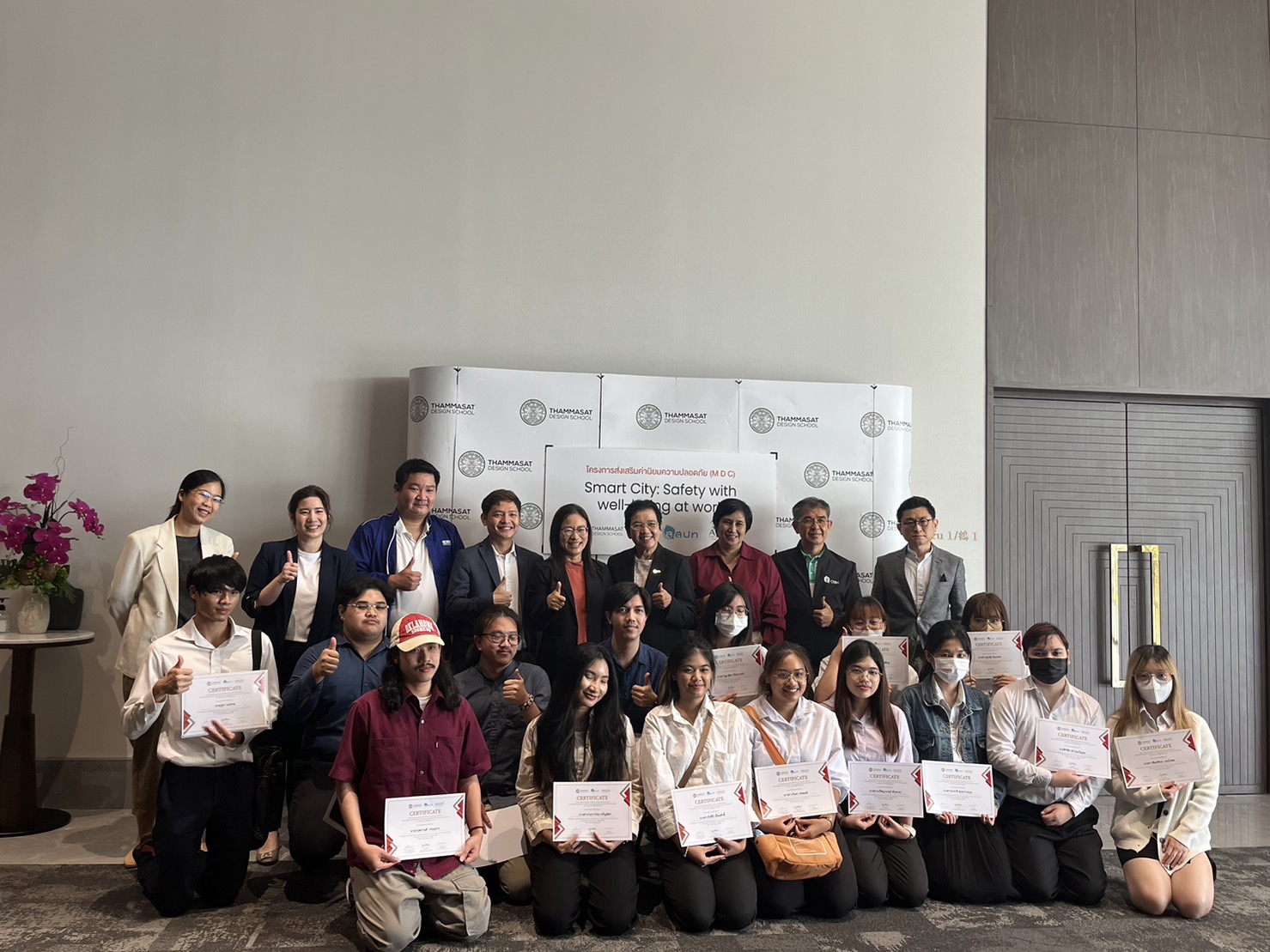 In continuation of the project promoting values of safety (M D C) under the Memorandum of Understanding between Amata Facilities Services Company Limited (AFS), Thammasat Design School, and Thailand Institute of Occupational Safety and Health (Public Organization): TOSH with an educational focus related to industrial estate development within the Smart City concept of Safety with Well-Being at Work, which guidelines based on the conceptual of Amata City Industry idea and conform to the behavior of urban areas to coexist seamlessly with industrial areas in the further future.Moreover, this occasion also invited the management from Cobra International Co., Ltd. to participate in this event.

Today, an event was held at the Hotel Nikko Amata City Chonburi to showcase prototype works from four studios: Urban Design Studio, Transportation Planning & Management Studio, Workplace Design Studio, and Landscape Design Studio, as well as Kyoto Design School officials.

Furthermore, we had the honor of Mr. Witchuda Seamakachon, Director of AMATA City Chonburi Industrial Estate Authority of Thailand branch office who evaluated and awarded to outstanding prototype works, reflecting the concept of Smart & Safety in total 15,000 baht, which were given to the students in order to foster the interchange of academic information and safety-related work, allowing for improved application and efficiency in practical operations.