As a consequence of the Amata City Run 2023, which was under concept "We care for a sustainable society."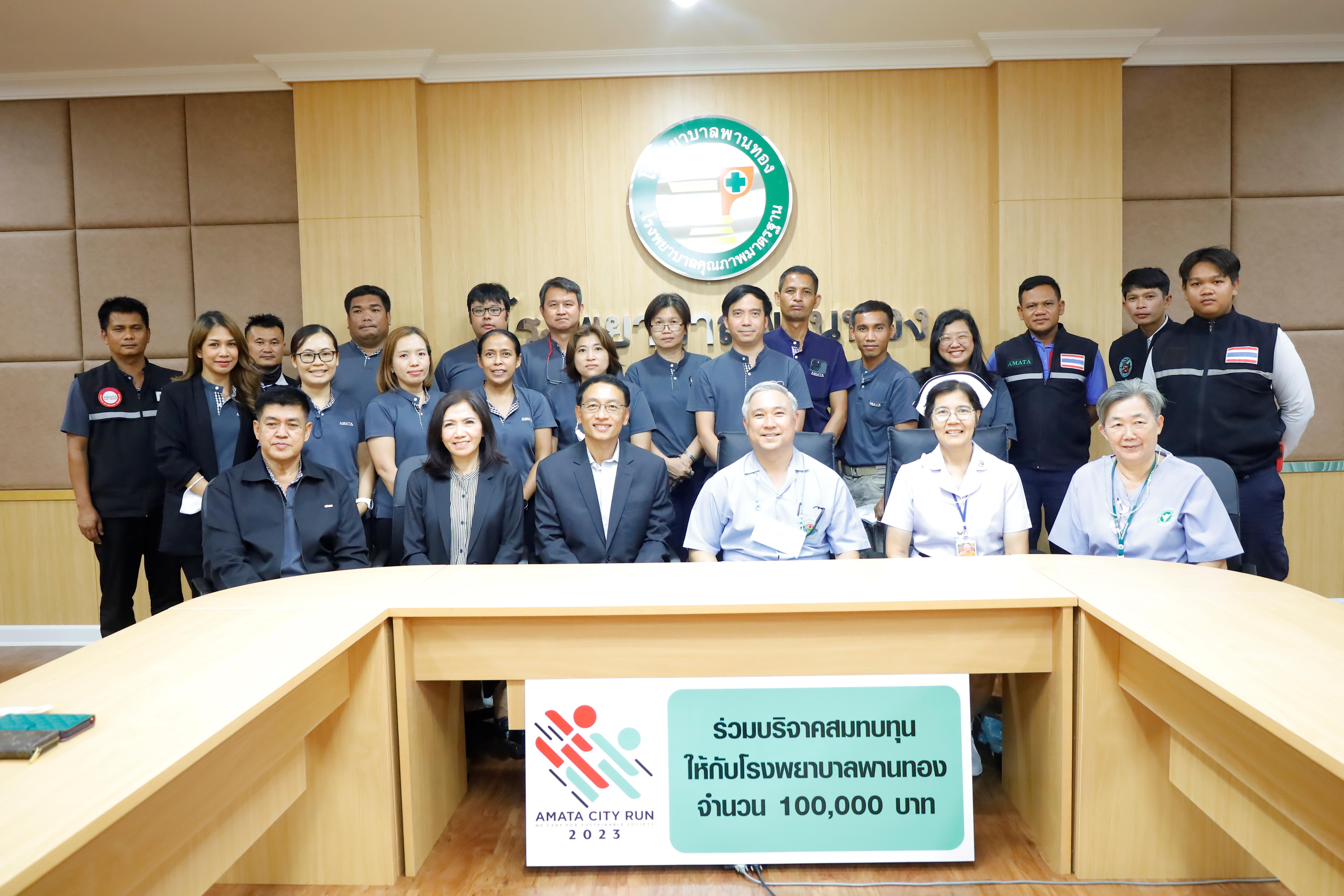 May 22, 2023 Mr. Aukkares Choochouy, Managing Director of Amata Facility Services Co., Ltd. and Ms. Janjira Yamyim, Managing Director of Amata Summit Ready Built Co., Ltd. were representatives of Amata Group, donated 100,000 baht to Phanthong Hospital which is local hospital to fund critical life-saving treatments and healthcare services.
To help achieve the Sustainable Development Goals (SDGs). Goal 3: "Ensuring healthy lives and promoting well-being for people of all ages."