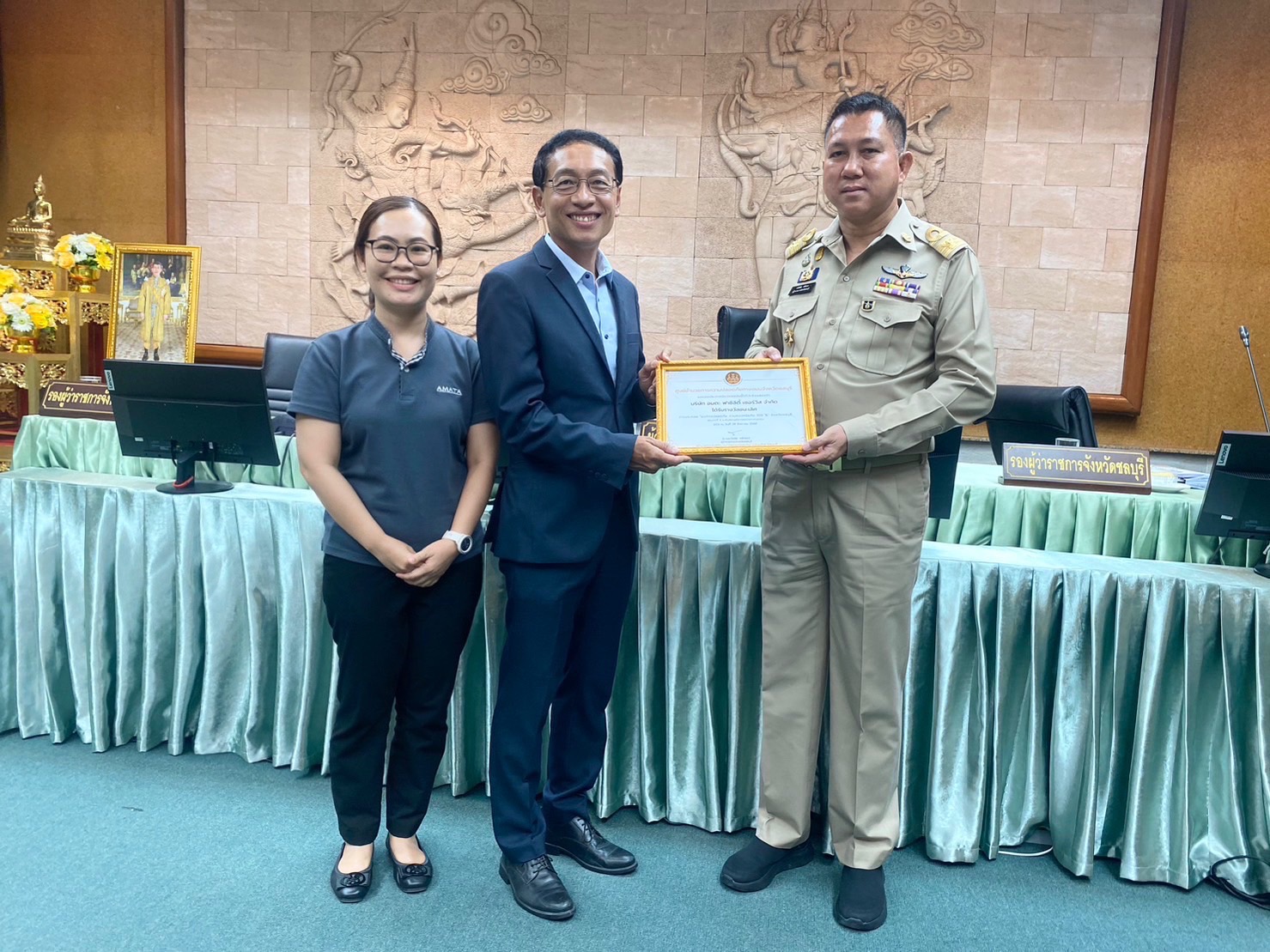 Today, August 28, 2023

Mr. Aukkares Choochouy, Managing Director of Amata Facility Services Co., Ltd., received the prestigious award certificate for 1st place winner in Category 4, among private sector establishments, in the "DLT Helmet Area - Road Safe Fund" annual project in Chonburi Province for 2023. The award was conferred by Mr. Tawatchai Srithong, Governor of Chonburi Province. The ceremony was held at the Chonburi Provincial Meeting Room, located within the Chonburi Provincial Hall.

The primary goal of this project is to enhance public awareness, prevent and alleviate road accidents, facilitate the dissemination of vital information, including raising awareness about road safety, and nurturing a strong sense of responsibility among drivers to operate vehicles on the road with the utmost commitment to safety.