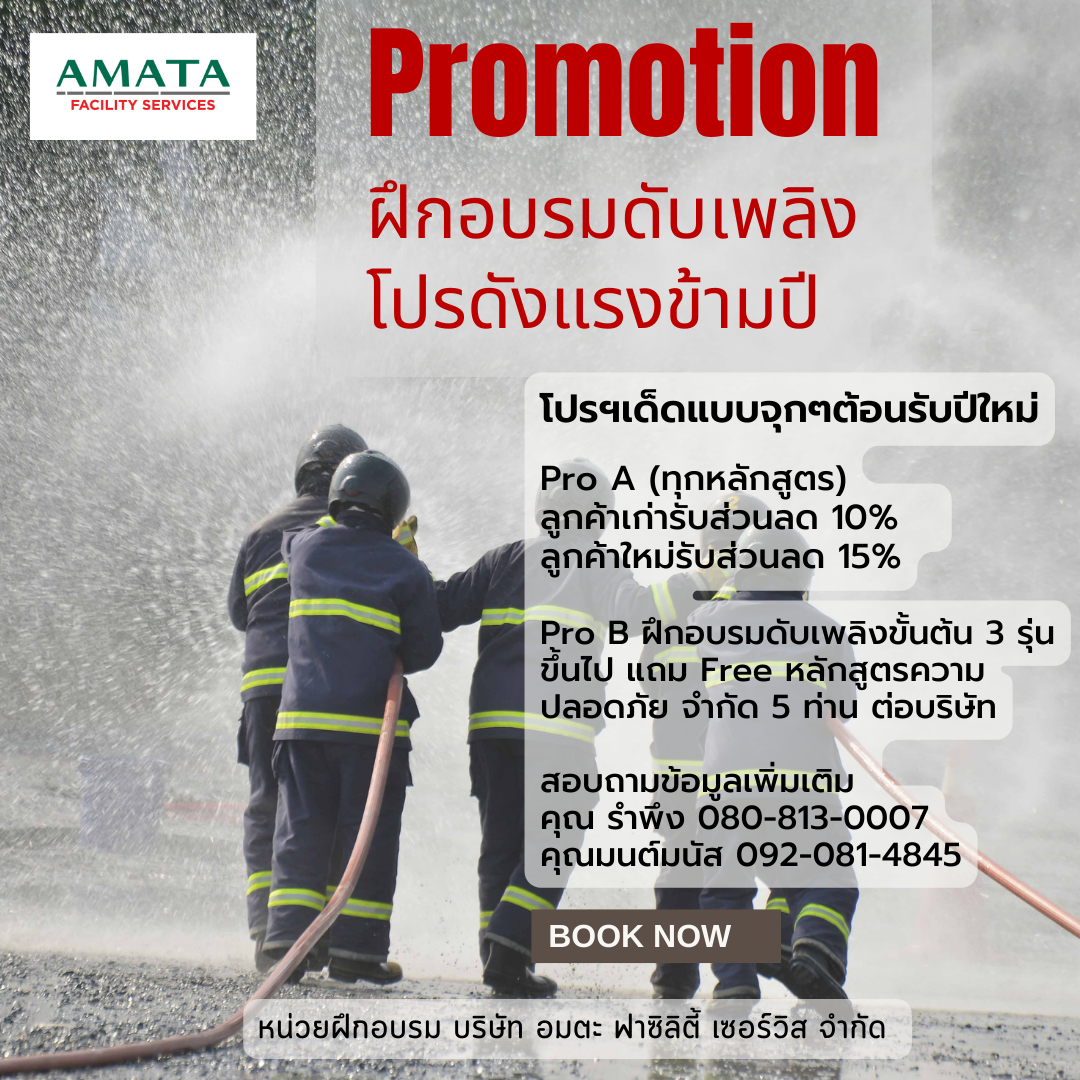 Welcome to Amata Facility Services Basic Fire Training Program, home of the best training program in Chonburi!

Come and enjoy our exclusive promotion!
Booking now till 28 February 2023
The training courses start from 1 Jan – 31 March , 2023.


• Pro A: Enjoy all training courses, old customers get 10% discount, new customers get 15% discount.
• Pro B: Take 3 more classes of Basic firefighting training. Receive one complimentary free safety training limited 5 persons onsite training at Amata Safety Training Center.

There are three safety courses available for you if you chose option B (Limited 1 course per company)
Training duration: 3 hours.
1. Annual safety and occupational health plan
2. Establish a safety and occupational health system in accordance with the ministerial regulations set standards toward Management System B.E. 2565
3. Management system for fire prevention and extinguishing in industrial plants.

If you require any additional information, we are more than happy to help!
Rumpueng: 080-813-0007
Montmanas: 092-081-4845