Memorandum of Understanding between "Amata Facility Service" in order to advocate the sustainably clean energy and strengthen the potential of Amata City Industrial Estate in Chonburi & Rayong province.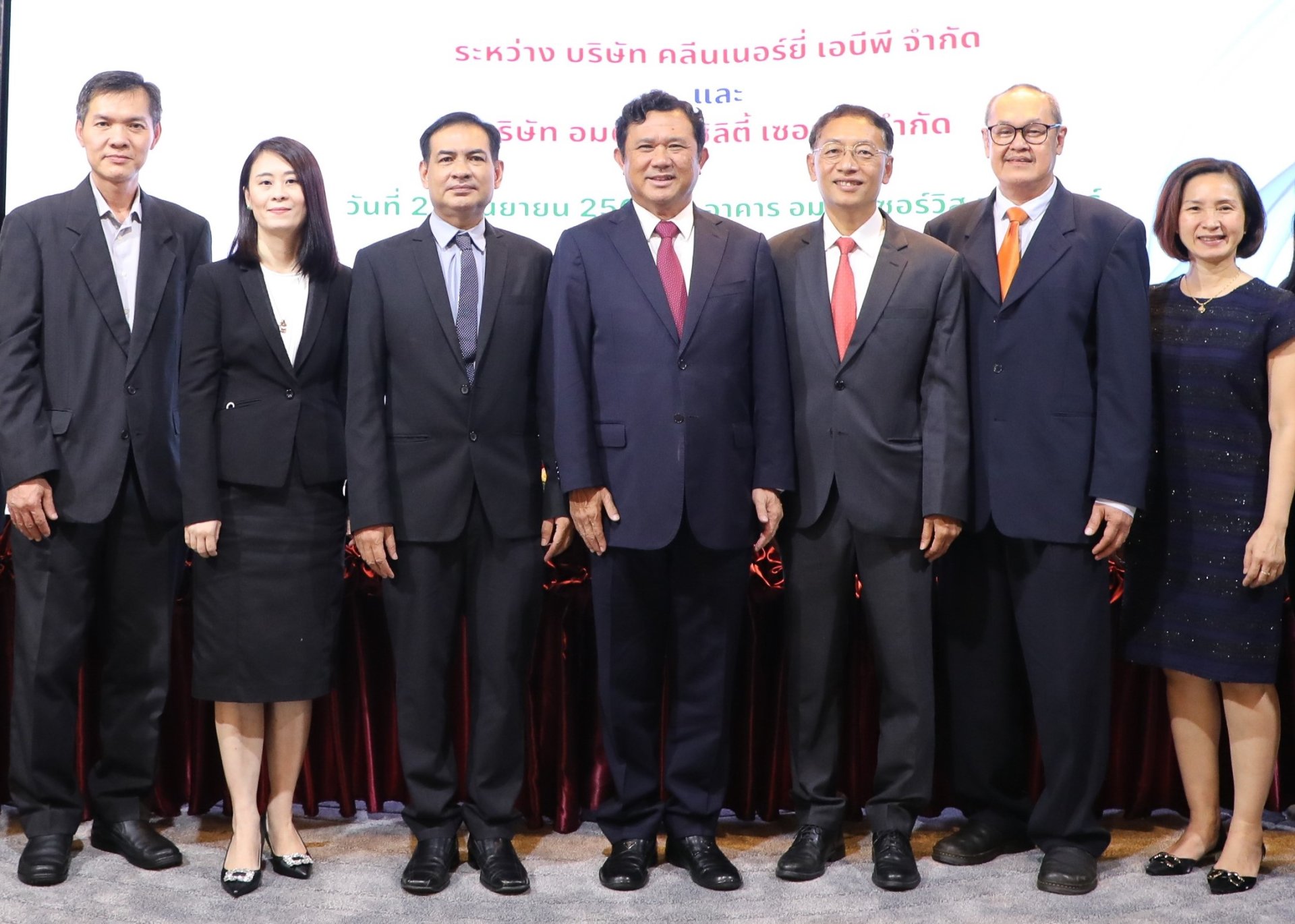 Thailand, September 29 - Mr. Viboon Kromadit, Executive Director & Chief Marketing Officer and Mr. Aukkares Choochouy, Managing Director of Amata Facility Services signed a memorandum of understanding (MOU) with Mr. Apichet Nuitum Chief Executive Officer of Cleanery ABP Company Limited which aims to develop large-scale of solar energy for solar roof in order to commit and become a business alliance and share a goal of implement the electricity from solar energy to entrepreneurs in Amata City Industrial Estate, Chonburi and Rayong areas. Moreover, the MOU also encourage the use of clean energy in Thailand's industrial sector, with the goal of becoming a Net-Zero Carbon Emissions Organization through sustainable business practices. The signing MOU ceremony took place at the Amata Service Center Building, Amata City Industrial Estate, Chonburi province

Mr. Apichet Nuitum, Chief Executive Officer of Cleanery ABP Company Limited, "Cleanergy ABP Company Limited is a joint venture company between Amata B.Grimm Power Company Limited.) and SCG Cleanergy Co., Ltd. (SCG Cleanergy) that produces and distributes electricity from solar rooftops by using efficient technology and modern innovations." The objective of the MOU is to increase the potential of business competitiveness to customers in industrial estates with great caring of environment by promoting the use of renewable energy and increasing clean energy storage. With a goal of reducing greenhouse gas emissions and reducing long-term carbon dioxide emissions in accordance with sustainable business practices in all economic, social, and environmental dimensions."

Mr. Aukkares Choochouy, Managing Director of Amata Facility Services, stated, "Amata Facilities Service is a comprehensive utility service provider in Amata City Chonburi Industrial Estate and Amata City Rayong Industrial Estate." Within 30,000-rai with over 1,000 establishments. Amata Facility Services is looking for collaborators with ideas of running alternative energy businesses who willing to take responsibility for society and the environment. As a result, the collaboration with Cleanery ABP, a manufacturer and distributor of electricity through the use of innovative, efficient, and modern technology is the right answer In terms of business operations, social responsibility, and environmental friendliness.