• Eco Industrial Town Award in the Eco Excellence level Amata is the leading industrial Estate to develop and upgrade the quality of life and the environment. Leading industrial estate to move towards to build sustainable industrial development on economics, environment, and social objectives by mutual independence work networking.
• Carbon Footprint for Organization is means the total amount of greenhouse gases that are generated by our actions such as the burning of fuel, electricity usage and waste management, and logistics in the form of ton of carbon dioxide or equivalent.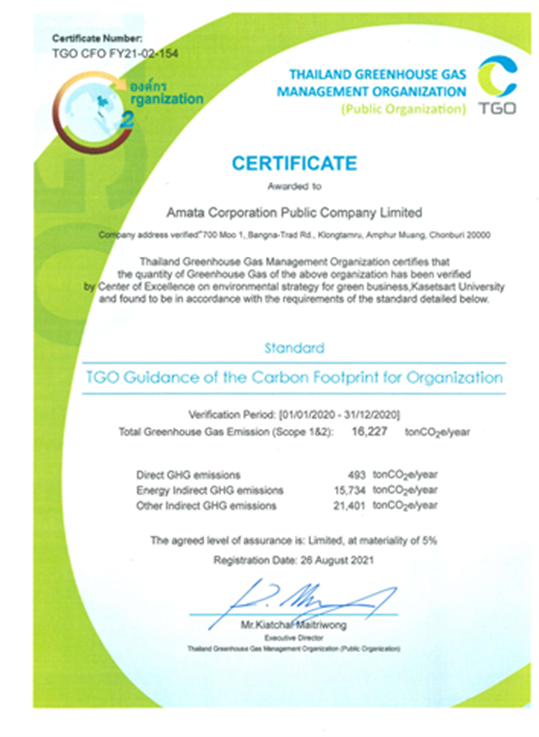 • Green system (level 3 ) is environmental management system that has tracking, evaluation and review plan to continue improvement to meet standard and achieve the resources conservation environment awards.