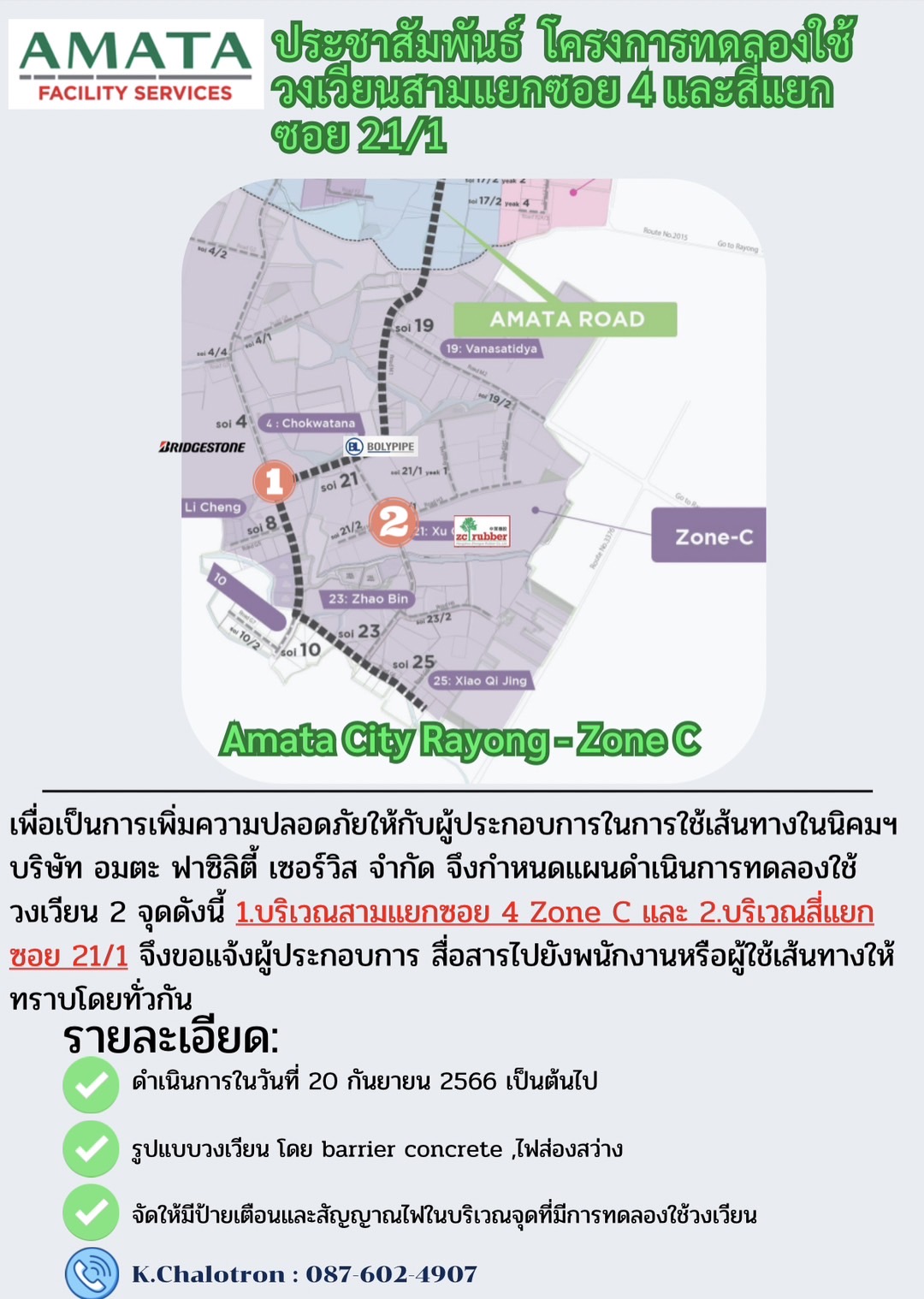 Public Announcement: Experimental Use of Roundabouts at Soi 4 Intersection and Soi 21/1 Intersection
To enhance the safety of business operators using the road network within the industrial estate, Phasilicity Services Co., Ltd. has planned to conduct a trial implementation of roundabouts at two locations:

Soi 4 Intersection, Zone C
Soi 21/1 Intersection
This initiative will commence on September 20, 2023, and will be in effect for a specified period.

We kindly request your cooperation and understanding as we carry out this trial to assess its impact on traffic flow and safety within the area. Your feedback and observations during this period will be invaluable in our evaluation.
Request for Announcement of the 2023 Annual Traffic Management Project

The project objects to improve traffic flows smoother and enhance safety within Amata City Rayong industrial estate. The annual traffic project management will start from June 1st until August 15th, 2023 at five locations , per illustrated above.

We apologize for any inconvenience caused and appreciate your understanding during this period.